DEEP TISSUE MASSAGE
This treatment involves a general & specific assessment of area(s) of complaint, and treatment focusing on the assessed area(s) through the manipulation of soft tissues with the use of Swedish massage and advance techniques. Helps reduce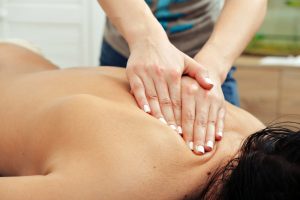 muscle pain, stiffness, soreness, scar tissues, adhesions (often described as 'knots'). Can also help manage chronic pain and improve range of motion.
RELAXATION MASSAGE
STRESS has become a normal part of life, easily caused by: lots of pressure either from home and/or work; stress caused by life changes or situations; worries or overwhelming responsibilities. Managing your stress can make an immense difference to your health, that's where RELAXATION MASSAGE comes in. It's a perfect treatment designed to soothe, relax and de-stress your body through the use of smooth, gliding strokes.
CUPPING MASSAGE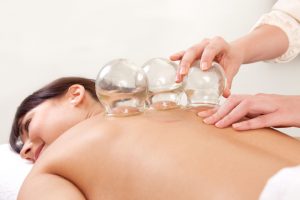 Cupping is an ancient form of alternative medicine in which instead of applying pressure to the muscles, cups are used to pull muscles upward. The cups are placed against the skin, air is pumped out with a hand pump to create a vacuum. As the skin gets sucked up and rises up, blood rushes into the area. Cupping is beneficial for scars and rigid tissues. This treatment is combined with Deep Tissue Massage.
PRENATAL MASSAGE
This treatment involves accommodations with special cushioning systems made to allow you lie on your side during the massage depending on your growing belly. Regular prenatal massages can help with joint pain, neck and back pain, reduce stress, anxiety and overall muscle tension.
*Not recommended during the first trimester.
HOT STONE MASSAGE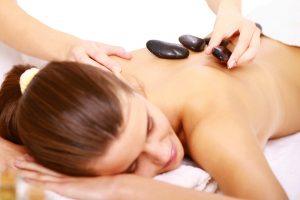 Hot stone massage involves the usage of heated stones held in the therapist's hand to massage the body. The heat is effective at releasing tension, reducing pain and stress, increasing circulation which all leaves you feeling very relaxed.
---
Book An Appointment
call: 204-688-2376
email: info@morsotherapy.ca
---