The inspiration behind the name "Morso" originates from the French term 'morçeau', which translates to "a piece of something". Just as physiotherapy, chiropractic care and athletic therapy are recognized as essential services, Massage Therapy holds equal significance. These services acts as vital puzzles pieces that individuals can incorporate into their daily lives to enhance their overall well-being. Morso serves as the missing puzzle piece that brings it all together, providing comprehensive and personalized care for our valued clients.
Founded in 2016, Morso Therapy Clinic has experienced continuous growth since its establishment as a Home-Based Clinic. We take pride in our commitment to excellence and strive to create a warm and welcoming environment for every client. Our focus is on delivering exceptional Massage Therapy services that cater to the unique needs of each individual.
Convenience is a priority at Morso Therapy Clinic. We understand that our clients have busy lives, so we offer flexible appointment scheduling. Take that crucial step towards a healthier, more balanced life. Let us be your partner on your wellness journey, guiding you towards optimal well-being and helping you piece together the puzzle of total health and vitality.
.
---
Meet The Therapist – Sissi Efu.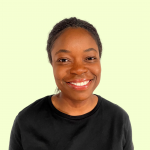 At Morso Therapy Clinic, we offer a wide range of therapeutic techniques and approaches to address various physical concerns and promote overall wellness. Our founder and operator, Sissi, is a highly skilled and experienced Registered Massage Therapist. With a Bachelor's Degree in Biology from Ottawa University and specialized training from Wellington College of Remedial Massage Therapy in 2013, Sissi combines her passion for science, her deep understanding of the human body, and her belief in the healing power of hands-on therapies to provide unique care.
Recognizing the individuality of each client, Sissi customizes her treatments to meet their specific needs. Her distinctive massage style encompasses deep tissue techniques, muscle energy techniques (MET) and various other modalities. By combining relaxation and therapeutic massage, she ensures a holistic and rejuvenating experience that targets both the body and mind.
---
Book An Appointment
call: 204-688-2376
email: info@morsotherapy.ca
---